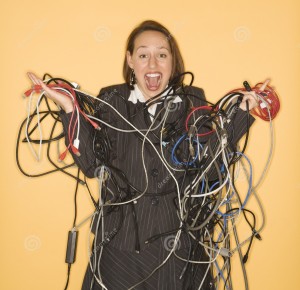 Got old audio/video that needs to be transferred? Are you frustrated trying to do it yourself?
Get a pro to do it for you, before it's too late.
Yes, what you've heard is true. Older media, like 78s, 45s, vinyl, tape, cassettes, film, VHS, 8mm, even miniDV, deteriorate over time. You could easily lose your valuable memories.
Fortunately, there is a solution: Digital media conversion.
Your audio and video memories can be converted and saved in digital formats that are easily backed up, and are accessible on virtually any computing device (even your smartphone!)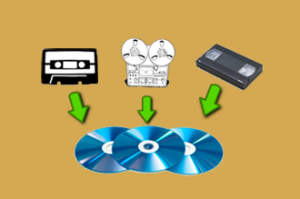 So whether you have your child's first words on 1/4″ tape, piano recitals on cassette, birthday parties on VHS, important business conferences on miniDV, or vacation footage on 8mm video, contact us at Tabby Media.
We can rescue your memories.
---
Our principal personnel for Digital Media Transfer:
| | |
| --- | --- |
| | Jeremy Goldsmith has been active in the commercial recording world for 3 decades, as a studio owner, recording engineer, and composer/arranger. He holds a B. Mus degree from Manhattanville College and a Master of Music from Manhattan School of Music. As a clarinetist, he has performed extensively in the NYC area. He is on the music faculties of Westchester Community College and Manhattanville College, where he teaches courses in Music Theory, and Music Technology. He is Co-Director of Music at the Reformed Church of the Tarrytowns, where he leads 2 choirs and coordinates all music activities. |
| | Chuck Irwin, Recording Engineer – Recorded music for the films Hair, Fame, Prince of the City, Joe, Valmont, Angel & Big Joe, Shopping Bag Lady. Recorded Thin Line Between Love & Hate. Worked with Carly Simon, Bobby Scott, Galt MacDermot, Ray Ellis, Ahmad Jamal, Sonny Stitt, Walt Harper, Saundra Messinger, Link Wray, The McCoys and many others. Honored to have worked for Phil Ramone, Bob Fine, John Quinn, Michael Shapiro, Hank Cattaneo. |